Erik D'Amato
2007. márciusi vendégmunkásunk cikkei
Következő vendégmunkásunk az ideiglenesen(?) hazánkban állomásozó Erik D'Amato, akivel találkozhattatok már a legjobb angol nyelvű magyar blog, a Pestiside hasábjain, illetve ő áll a megbízható ízlésű és hasonlóan szórakoztató nyelvezetű Chew mögött is. Teszteltünk már vele közösen éttermet, sőt, volt már egy olvasóközönség-megosztó cikke is itt a Kispadon. Ezúttal is - külön kérésünkre - angolul fog írni, reméljük ez nem fog gondot okozni nektek. Kommentálni lehet vegyesen angolul és magyarul is, sőt, keverve pláne, éljen a teljes nyelvi freedom and anarchia. Welcome, Erik!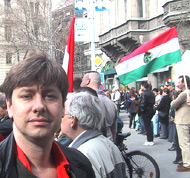 Greetings! Erik D'Amato here, your guest editor for the month of May. You may be wondering why - or slightly miffed that - this post is in English. If so, that makes two of us!
» 2007. május 2. szerda, 15:29 | Blog | Szólj hozzá (167)
Sometime after lunch today, around $6 billion - or roughly a trillion forints - of perceived value was added to the shares of Yahoo!, on news that Microsoft may be planning a takeover of the deep-rooted but recently-troubled portal company. (That's a screen-shot of the "pre-market" activity in the stock, taken from Yahoo's own finance pages at around 3:00 p.m. Budapest time.) The stunning news comes just a few days after Australian-American media magnate Rupert Murdoch caused an even bigger jump in the shares of the Dow Jones company, which publishes the Wall Street Journal, among many others. The two deals again leads one to wonder how freaked out to be about moguls like Bill Gates and Rupert Murdoch extending their grip over the global flow of information.
» 2007. május 4. péntek, 15:27 | Blog | Szólj hozzá (16)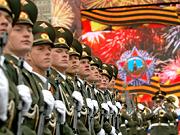 As I said last Friday, Rupert Murdoch and other would-be media monopolists don't scare me. But I, like lots of other people living in countries just a few days' drive by tank from the Russian border, am starting to get more than a little creeped out by Russian dictator President Vladimir Putin, and the whole ruszki "we're back!" circus act in general. But after hearing about how Putin went on a big tear at yesterday's "Victory Day" celebrations in Moscow slyly comparing the US and other members of NATO (e.g., Hungary) to the Nazis, I am also royally pissed off.
» 2007. május 10. csütörtök, 18:01 | Blog | Szólj hozzá (20)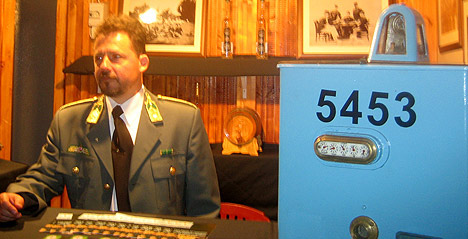 Just a quick reminder that, if you're in Budapest this weekend, and have a few brain and liver cells to spare, you should head over to the Budapesti Pálinka Fesztivál, which runs until Sunday. I went last night with a couple of pals and was pleasantly surprised by how, well, pleasant the whole thing was.
» 2007. május 11. péntek, 16:23 | Bilagit | Szólj hozzá (3)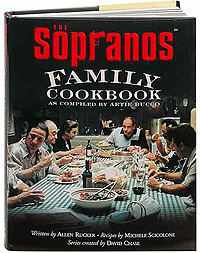 The other day I picked up the New Yorker magazine and read a film review that, while almost 1,000 words long, never managed to get around to saying whether the movie being critiqued was good or not. I'd say that takes the prize for arrogant media criticism, were it not for what I'm going to do now: give a scathing review of something I've never even seen.
» 2007. május 17. csütörtök, 10:17 | Művház | Szólj hozzá (2)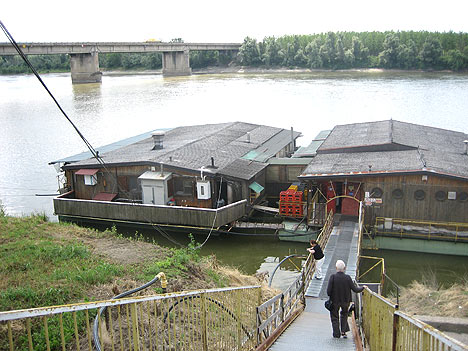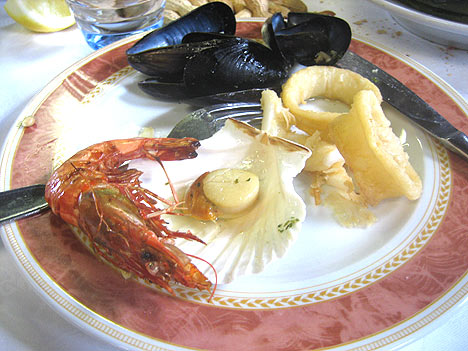 Hi, it's Erik D'Amato again, the irritating foreigner who was slated to be your guest editor for all of May, but who disappeared only halfway through the month. My excuse is that I had to depart Budapest to meet up with my parents for an eating tour of my ancestral homeland, and got so carried away I spent my first week back writing about Italian food in Budapest. But I'll try to make up for it by giving you the exclusive report on what was not only the most memorable meal of my trip, but perhaps of my entire disgracefully gluttonous life.
» 2007. június 9. szombat, 12:38 | Bilagit | Szólj hozzá (5)
[Ez a cikk Erik D'Amato vendégmunkásunk ajándéka ötödik születésnapunkra. Az akcióról bővebben itt olvashatsz.]
A decade before Kispad was born as Sesblog, the New Yorker magazine published a now-iconic cartoon with the caption "On the Internet, nobody knows you're a dog." As with many such first-rate gags, there are several deep truths lurking in the joke. But the one that always stuck with me is the idea that, on the Internet, the only real limits to publishing excellence are taste, skill and what we Americans call "get-up-and-go."
» 2008. június 5. csütörtök, 19:58 | Blog | Szólj hozzá (3)